New Magistrate Orientation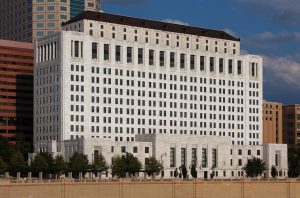 This annual education program generally offers 16 hours of Judicial College CLE credit hours including ethics, professionalism and substance abuse. It is presented by the Supreme Court of Ohio Judicial College with the support of the OAM, and is designed to ease the transition for an attorney from non-judicial positions to the bench.
This is a "must attend" for all new magistrates. Participants in the course will learn to:
Identify and complete the Supreme Court forms required of all magistrates.
Evaluate and improve their Decision and Order writing abilities.
Apply the appropriate Rules of Evidence to frequently occurring objections in the courtroom.
Keep control of the courtroom and apply contempt powers.
How to avoid ethical pitfalls.
Build a network of peers with magistrates throughout the state with whom information and ideas can be shared.
The 2023 New Magistrate Orientations will take place March 22-24, 2023  and September 27-29, 2023at the Ohio Judicial Center, home of the Ohio Supreme Court.